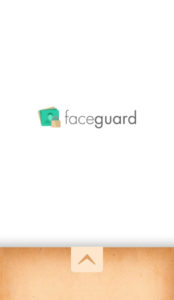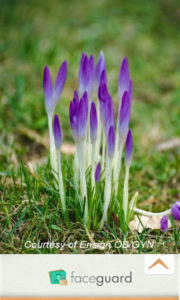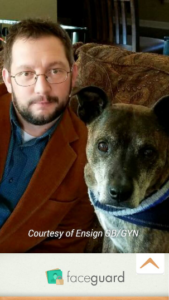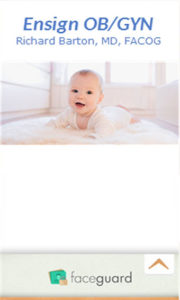 The "Cover" – also referred to as a Privacy screen – serves two purposes. The first is to shield your device from unauthorized access. The second is to hide the FaceChallenge until you're ready to use it. There are four (4) possible 'safety glass' displays. The default is simply the FaceGuard logo. Slide up the unobtrusive arrow and you're in to a grid of face photos.
The second – optional – lockscreen changes with the seasons. In fact, the protective panels are available as sets of ten (10) pictures depicting the relevant time of the year. Spring, Summer, Autumn, and Winter scenes change annually.
Next – if you choose – are photos from your personal collection. They are unlimited in number and subject. The sole accommodation is it's wiser to opt for a vertical perspective. Landscape, instead of the conventional portrait mode is possible, but a horizontal view requires allocating sufficient white space above and below so it fits the screen.
Last, but surely not least since its presence permits owning FaceGuard for free, is a place for a Partner to appear. They agree not to be gaudy or gauche. No screaming visual interruptions or walls of text, the cover is a time for the close-up  gently reinforcing a positive impression.
While this initial surface is inoffensive to most, the point is also in part to enforce the law. American courts have ruled the contents of a digital device are covered by the United States Constitution's 4th and 5th amendment provisions. The debate continues between a citizen's rights and the 'state' argument for unencumbered entree. Setting that issue aside, FaceGuard's main focus is to address the basic user request to keep uninvited colleagues and family members out of their phone, tablet, and PC without permission. "I have nothing to hide" is amusing to anyone with no respect for privacy. FaceGuard provides an elegantly easy method to avoid the embarrassment of peeping people.