Faces You Know…
Manage Your Passwords!
"FaceGuard is an easy to use password manager where Who You Know is the key."

FaceGuard flips the authentication factor of 'What You Know" to 'Who You Know". Most of us can't recall multiple strong passwords like GC8M/snm3. j 2V-0' – but we easily spot the familiar faces of friends and family in a crowd. Faces are Unforgettable. FaceGuard is Free. Access is Fast. And best of all, FaceGuard is Fun!

Just as traditional media – along with bricks and mortar – have sharply declined In the digital era, interruption advertising Is no longer cost effective. A wise solution is the permission marketing platform provided by FaceGuard. It's quietly seen dozens of times a day via every access of your smartphone, tablet, or PC. Private messaging guarantees secure communication with the best consumers.

Web storage is inherently vulnerable. A password vault on the Internet is like creating a huge target and daring every hacker in the world to attack it. They do. Only the amateurs get caught. Skilled data thieves leave no trace when stealing your digital identity, The 'cloud' is convenient for the seller. If you wish to protect your data, keep it encrypted in your pocket with FaceGuard.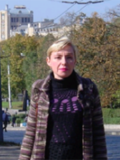 Ekaterina Potienko is a graduate of Kharkiv University in Ukraine. She subsequently earned a Masters degree from Louisiana State University (LSU) in Baton Rouge, LA. Katya also attended the University of Illinois and served as an intern at the World Bank. Her project management skills are extraordinary.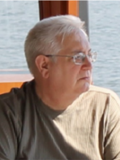 Robert Hedin has been working as a self-employed software developer since 1994 when he and an associate created the first Windows based, electronic medical records program. Prior to that, Bob represented dbc's medical accounting program after co-owning a radio station (K*Lite 95-FM) in Grants, New Mexico.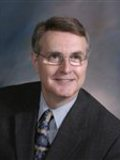 Richard Barton, MD is an OB/GYN in Illinois. He has been an active participant in software development with Bob and Katya for many years. Dr Barton is an avid and insightful user of technology as well as being well versed in genealogy. He is also a successful entrepreneur, devoted family man, and father.